"The new G560 speakers, however, are built with both style and substance."
- Digital Trends, 15.03.18
First Speaker of Its Kind
Feel games and music in a whole new way. Two lighting zones per speaker deliver rear ambient projection to enhance your environment and front-facing lights for more active and informational lighting. With LGS you can customize across approximately 16.8 million colors to match your style and setup. Let the programmable screen sampler react to your monitor to extend any colors from the screen to your room.
The process included several hand sketch and Photoshop rounds, and moved later into CAD development with 3D prints.
Custom RGB Experience for Popular Titles. Extend the game world into your room. Game developers work with our RGB SDK to program the color and animation effects for each game. That means the spectacular moments that the game creators focus on will be enhanced with RGB. Your favorite games. Brought to light.
Customizable Screen Sampler Extends Color Choose any area on your monitor and assign it to any of the four lighting zones via Logitech Gaming Software (LGS). G560 then tracks in real-time and matches speaker lighting with the colors on screen. The result is stunning environmental lighting that immersing your room into the experience.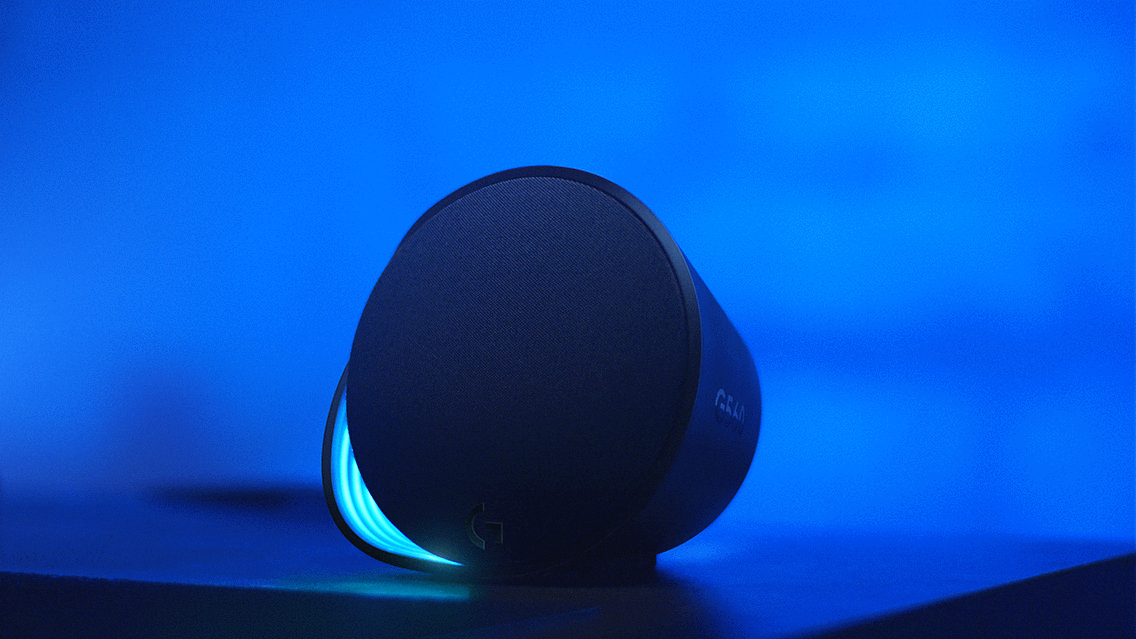 Full spectrum lighting driven by music. See your music. Connect via Bluetooth, 3.5 jack or USB and the built-in G560 Audio Visualizer activates to bring your music to life. Low-volume response is a soft breathing effect. High-volume lighting pulses to the beat. Connect via USB and use Logitech Gaming Software to customize lighting color and effects.